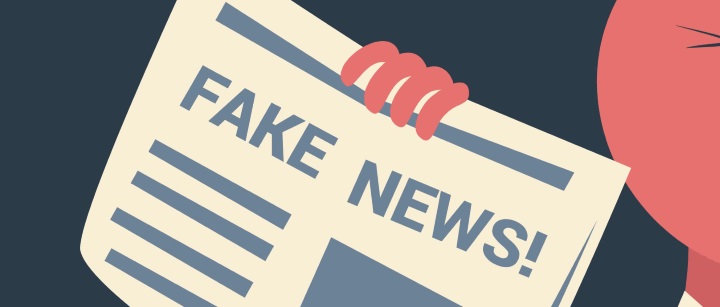 New words and terms enter our language all the time. In 2019 very few people knew the term, Covid-19. It is now spoken and written about, all around the world. Some words only stay in use for a short time and then gradually disappear from use, while others become part of everyday language. Words come and go continually. Like everyone else, I hope Covid-19 fades from our lips as quickly as possible...
In recent years another term - 'fake news' has emerged and been regularly used in the print and visual media, by politicians (and one particular person, whose name I shall not mention here) and social commentators and influencers. Sometimes people use the term merely to stop others from reaching the truth.
For this reason it has become a term that has been a source of a lot of argument and disagreement. It seems one person's fake news is seen as truth by another. It has become quite difficult to find the truth we all seek. It is easy to become confused regarding the information we are receiving.
It means each of us must read and listen and watch with great caution. We must continue to question matters presented to us, in order to stop the spread of what is often referred to as 'propaganda.'
This poem clearly takes a lighter look at fake news with some very questionable claims of 'truth.' They will be easy to detect.
I have employed a list poem approach.
I would invite all poets, particularly young poets to create their very own list poem highlighting some elements of this spread of fake news. Be alert to it. Avoid its trickery. Expose it for what it represents.
Another Take On Things Fake
Here is today's fake news
A report just out says cows can now give us chocolate milk
An update on lemonade has found it makes an excellent shampoo
Researchers have found rainbows used to be grey
And custard is now recommended as a foot balm
It's been revealed pencil can't keep secrets
And wasps on toast is becoming a popular snack
Phones make better friends than humans
Horses would rather live in tents than stables
You heard it here first folks-
You never heard this from me