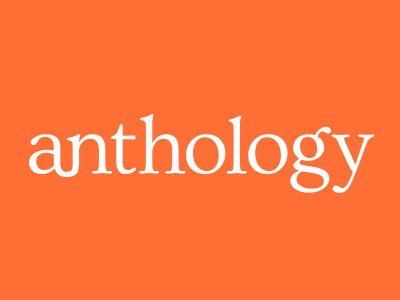 I have been fortunate enough to publish two anthologies of poems. The poems I wrote were randomly included with no conscious connection to one another -apart from the fact that they were all a joy to write. Sometimes though poets create anthologies where the poems are connected by a common theme. The anthology is created quite deliberately to explore these related ideas. Douglas Florian, an American poet, is very accomplished at establishing connections in this way. So many of his anthologies explore themes.
A Douglas Florian List Poem about Winter that also uses rhyming couplets

Below are some examples of these books. You will notice how Douglas brings his poems together around common themes -trees, marine creatures insects, the solar system. These books are part of my ever expanding poetry collection. Douglas Florian is not just a prolific and accomplished poet, he is always a great illustrator and painter. He remains a particularly fine exponent of list poems. The poetry of Douglas Florian comes highly recommended.
Poetry can be presented around almost any theme or idea you care to dream up. You just need to have enough poems written to allow the creation of your intended anthology. That's the challenging part. but its also the fun part. There's an inherent joy in exploring a theme, making those essential connections.
So, here's an idea young poets might like to consider...
Maybe you could work with a poet partner, or even a small team of poets in your class (say four) and make a collection of poems around an agreed idea or theme.
You might also consider planning a poetry project where each member of your class is given the task of contributing at least ONE poem (around a theme) and creating an anthology that way. Think of broad subject territories -science, technology, mathematics, physical education. Think playground, think animals. And, so it goes...
My advice would be to firstly get your hands on some themed anthologies (it would be great if you could read some of Douglas Florian's books) -and read them carefully to gain some vital background knowledge. It is important to consider what connects the poems. Then, talk to your teacher about how your poetry project might possibly LOOK. Then start making poetry!
I know I often like to write poems about food. Over the years food has been a much visited theme for my poetry. So, it would be easy for me to make an anthology based on a feast of food poems. Here are two poems I would definitely include in my anthology. Hope you can see the connection?
I DON'T LIKE PEAS
I don't like peas
I really don't like peas
So I always say to Mum
No peas please
And my dear Mother says to me
Give me ten reasons why I shouldn't serve you peas
Number 1. They're green.
Number 2. They're the wrong shape.
Number 3. They roll off the fork.
Number 4. They roll under the table.
Number 5. They get squashed in the carpet.
Number 6. You always make me clean up the mess.
Number 7. Even the dog refuses to eat them.
Number 8. The baby gets them stuck up his nose.
Number 9. I much prefer strawberries and cream if you really must know.
.....And the peas de resistance
Number 10. I don't actually like them very much.
Do you know what my Mum said?
......KEEP EATING THOSE PEAS, PLEASE!
Alan j Wright
SOGGY BEANS IN MY JEANS
Auntie Bess I must confess
I didn't eat my greens
When you got up to get dessert
I hid them in my jeans
I then walked home to my place
As quiet as a mouse
My pockets full of soggy beans
Until I reached my house
Well, that was many years ago
And I was just a kid
And still, I don't like soggy beans
-I Never Ever Did!
Alan j Wright