I am currently involved in an engrossing writing project- my first verse novel. I am enjoying the challenge immensely. Because it set in Victorian England and Australia, the project has involved me in a significant amount of research regarding the lives of children at that time, as well as the language of the day. Because the story is partly fact based, it has lived within me for many years it has been percolating, you might say. It is now ready to emerge. My time in lockdown has helped to focus my writing efforts enormously.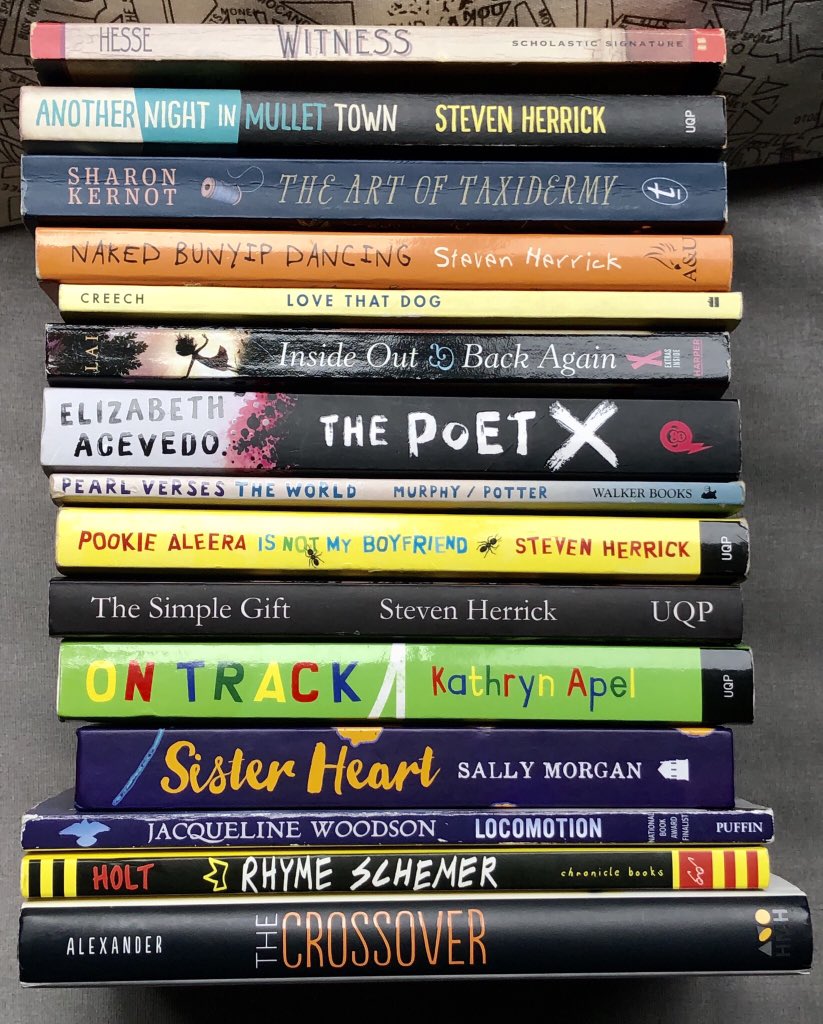 We must also read what we are trying to write, in order to develop an understanding of the genre. For this reason I have for some years been building a collection of verse novels. The work of writers I admire is hopefully informing my own writing. This is a further example of research for my own project.
I recently purchased 'Every thing All At Once, written by Steve Camden. The author, Steve Camden is one of the most respected spoken word artists in the United Kingdom.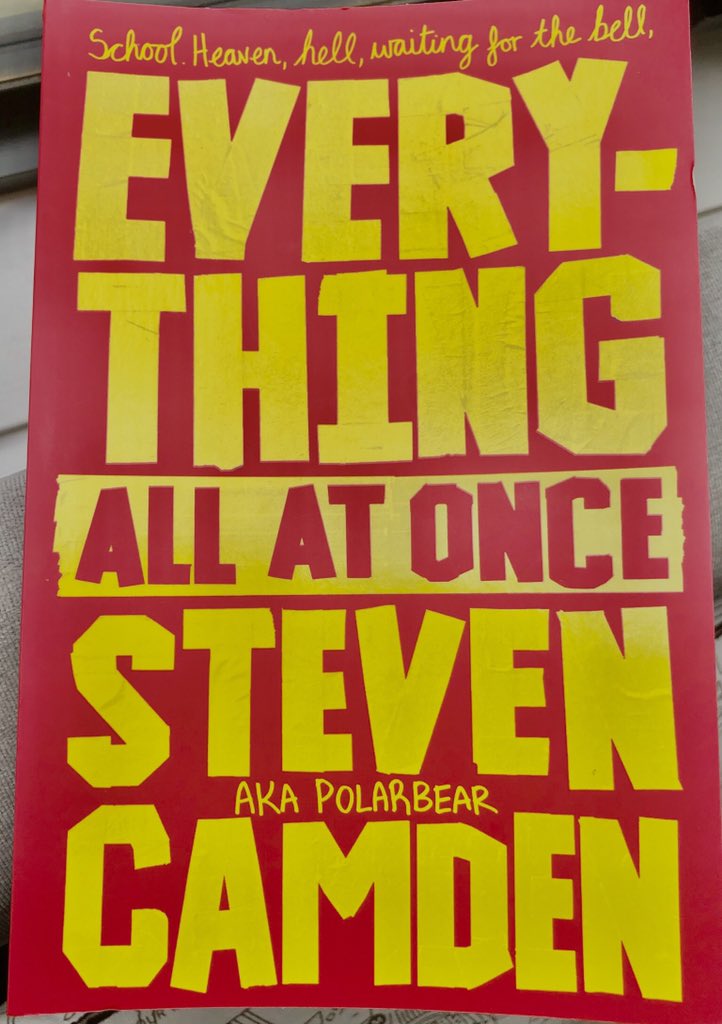 Steve has been performing since 2007, and has graced stages from Kuala Lumpur to California via Glastonbury and The Royal Shakespeare Company.
He has written three Young Adult novels for HarperCollins: Tape, It's About Love, and Nobody Real.
'Everything All At Once' focuses on a student's first year in Secondary school. It deals with the challenges of fitting in, finding friends, worrying and worshipping from afar. The book documents the rich tapestry of moments that descend upon new arrivals as they discover Secondary school life is both a haven and a jungle at various times. The poetry thread concerns itself with this topsy turvy world with interrelated pieces, but the poems have the ability to stand alone.
Here are two examples from the book:
Snow
Look at it
So beautiful
So perfect
So pristine
A hundred fields of perfect snow
So crisp and oh so clean
So straight along its edges
So smooth on front and back
So many possibilities
Somebody hold me back
The smell is so
Incredible
The colour blemish free
I want to stroke it like a cat
And make it purr for me
I'll build a world
I'll pen a song
I'll fill it with my mind
I'll pour out so much magic stuff
I'll make the pages shine
You either get it
Or you don't
So don't bother trying to moan
This brand new empty English book
Is mine
So get your own
Lunch Line
I'm standing in Line
behind people I don't know
queing for food I don't like
Can somebody tell me
where do I go
to get a refund on my life?
Steve Camden
From: Everything All At Once